Content
Although they all roll up into the umbrella of accounting, bookkeeping, payroll, tax preparation, and financial reporting are actually all very different functions. Worse yet, as an owner, you might even be tempted to just tack on your payroll or accounting responsibilities to your own to-do list.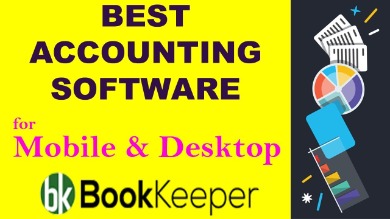 Knowing what your goals are before you involve outside help will guide you to ask the right questions and ultimately hire the right accounting firm or bookkeeper. When it comes to creating a business that you work on instead of in, outsource everything that's not a core competency—including outsourcing your finance and accounting. For construction companies looking to streamline budgeting and expense management processes. When you're a small business owner, you've got plenty on your plate. Toss in accounting—which is a daily and absolutely vital task—and it can feel overwhelming.
Business Technology Overview
That's why it's important to have accountability, structure, and internal controls. As a CEO in a small to mid-sized business, there is a considerable amount of time that needs to be spent on managing the people, processes, and procedures of the business's accounting function.Operational support is a service to assess current practices and implement new systems and processes to optimize your financial operations. A good outsourced accounting firm can provide a roadmap to help a business reach its goals.
Cash balances and loan balances are checked for accuracy so that you can depend on your information to make timely decisions.
Sometimes when you have to do tedious tasks such as accounting, it is distracting to you.
We're an extended part of your team, keeping a constant eye on your accounting, giving you peace-of-mind to help you achieve your business goals.
If your business is successful and growing at an accelerated rate, it may be time to consider outsourcing your accounting services.
When you hire an accounting firm, you can rest easy knowing you have access to the experts. Having an accounting firm on your side ensures you have the best financial reports that meet regulatory and compliance standards. An accounting firm specializes in the work they do, so they are perfect for getting all your accounting projects done.
Better Technology
We can work with your current platforms or help you source new ones perfect for your business. We then integrate them into our customizable Company Command Center that puts all of this critical information from across your business right at your fingertips. We make sure your books are in balance and error-free by taking care of everything from bank reconciliation and invoicing to cash flow management and year-end reporting. We check your credit card statements to verify all transactions made through your corporate card are accurately reflected on your balance sheet, keeping financials secure.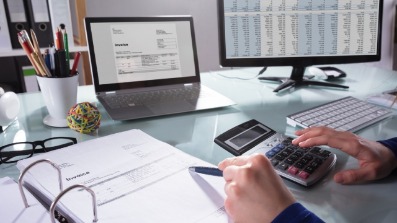 GrowthForce accounting services provided through an alliance with SK CPA, PLLC. While small business owners suffered similar median losses, those losses often dealt more devastating blows due to the smaller size of the companies.
Top 4 Benefits Of Hiring Outsourced Accounting Services
The cost of hiring an accountant not only saves you money in taxes, but it also gives you back more time in the day to focus on your business. Let's say doing your taxes takes 15 hours and you charge $100/hour. That costs you $1500 to do it yourself and the margin of error is greater. Having a skilled eye on your finances at all times will give you peace of mind, as well as the ability to make well-informed financial decisions. Like with a controller, whether or not you'll need a full accounting service depends on the size of your business. As you grow, having a professional, outsourced accountant on your side gives you the advantage of proactivity rather than reactivity. Trained accountants can spot red flags ahead of time and notify you about things like cash flow discrepancies.We organize these statements to show revenue and expenses based on operating-activities and non-operating activities. We handle your essential business offerings so you can focus on growth. Manages your accounts receivable entries and invoicing so you know who needs to pay and when, so you get what you're owed when it's due. Get it off of your plate and onto the plate of dedicated pros who can handle your daily, weekly, or monthly accounting problems quickly and efficiently.
Eliminate Hiring Costs
Using monthly reconciliation and reviews of key accounts, as well as providing and implementing all recommended changes, we create an accurate account of your general ledgers. Our process often includes opening/closing accounting periods, recording accounting activities for the period's end, accruals, adjustments and closeout. We then review and analyze the general ledger trial balance for abnormal and inappropriate balances or any discrepancies, at which point we take corrective actions.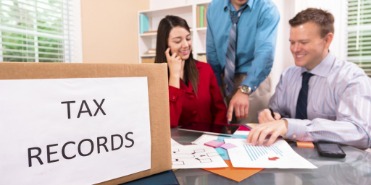 An income statement reports a company's financial performance over a specific accounting period. My return on equity is really giving me that solid tax advice so I do make the transactions promptly and I lessen my tax burden. Keeping tabs on your company's advisers and software providers can be onerous. Our Sure Setup gathers everything into a single place and connects it to our proprietary platform, ensuring your people, our people and all of your systems are in total sync. Everything and everyone are now on the same page, making your job easier.
Of Young People Say They Are Spending More Money In 2021,
Accounting firms take care of all the details so you don't have to worry come tax time whether or not you or your solo in house accountant added up your expenses properly. However; there are several key times when you want to have an accountant to help you with the process. Accounting firms always want to make sure they are at the forefront of their industry. A part of being at the forefront is to have the latest technology. When you have access to the latest accounting technology, it ensures your bookkeeping is always up to date. Therefore, you know your cost better and can stay ahead of the competition.Making sense of your numbers can be time-consuming and frustrating, to say the least. It's no wonder so many small business owners have turned to outsourced accounting services for relief. One of the best reasons that many companies are outsourcing accounting instead of keeping it in house is to save money.We give you a team of bookkeepers, and simple software to track your finances. We'll reconcile and categorize your transactions, give you monthly financial statements, and put you in direct touch with your new bookkeeper through our messaging app. Small businesses are likely to have in-house accountants in 2021. As small businesses grow, they should prepare to outsource some of their accounting needs. For many small businesses, it's nearly impossible to budget for that kind of expense. Outsourcing your accounting services can be more cost effective because it allows your company to tap into quality, well-trained professional financials for a fraction of the cost.
How much should I charge for bookkeeping services?
Bookkeeper rates vary depending on the business size, industry, and financial services needed. In-house bookkeepers can charge anywhere from $18-23 per hour, with variations depending on experience. Outsourced bookkeepers can be another solution with monthly bookkeeping fees starting from $99 per month.Outside accounting firms not only have access to the most capable software available – they have the time and skills to learn how to get the best results from it. Outside accounting services have access to the best bookkeeping services and technology available. By structuring their company around accounting, outside financial services have no reason not to keep their equipment and technology held to the highest standards. Outsourcing accounting services was once a luxury that only large companies could afford. However, the modern business landscape has made this practice much more common. Today most businesses have at least some portion of their bookkeeping and accounting handled by an outside party.
The Outsourced Accounting & Bookkeeping You're Looking For
Our experts also analyze trial balance relationships and develop controls to ensure the integrity of financial statement data. If your business is successful and growing at an accelerated rate, it may be time to consider outsourcing your accounting services. By trying to wear many hats and do too much yourself, you may inadvertently hinder the future growth of your business. If you're not an accounting pro, it can be easy to make financial reporting mistakes. These can leave you overpaying in taxes or, even worse, underpaying, which can get you fined by the IRS. For many growing companies, having experts on their side is a welcome layer of protection against such issues.
Focus On Business
We help businesses improve upon the wheel and avoid wasting time re-inventing the wheel. Outsourcing your accounting function provides even more value to rapidly growing businesses that need to focus their energy on scaling, not accounting. As mentioned, one alternative to outsourcing is hiring a full-time employee or assembling an accounting team to handle accounting functions. But this is often a huge expense for smaller businesses and difficult to scale as businesses grow. This is why many companies look into DIY accounting systems such as QuickBooks or Xero. Outsourcing accounting is also more cost-effective than hiring an in-house accountant. After all, it eliminates the need to budget for office supplies, taxes, employee benefits, accounting software, and other expenses.